These teeth were found in North Carolina and have a beautiful blue color to the blade. The 1st tooth is flawless and the 2nd has a tiny bit of the corner root missing as can be seen in pics.
Asking $65
Blue tinted blade at 1 7/8"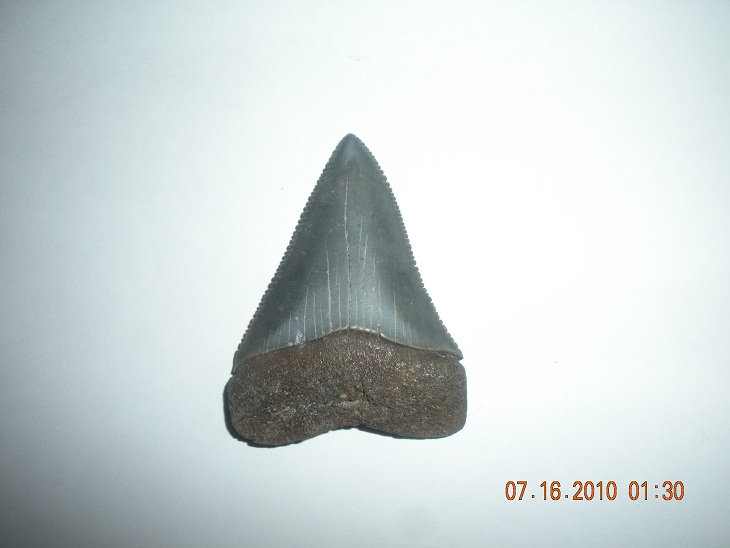 Asking $20
Black blade with clipped root 2"